(San Francisco, USA // Castle Face / Drag City / Woodsist Records)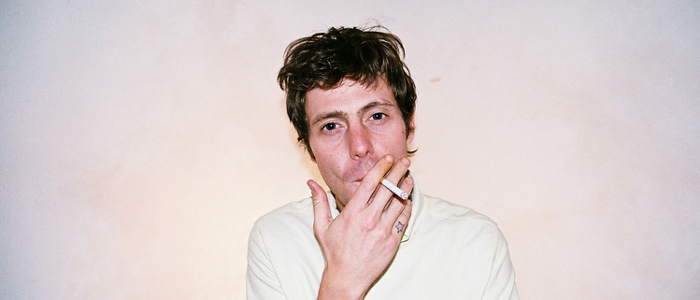 « Taking inspiration from the weirdest aspects of '60s psychedelia and Baroque pop, the records made by White Fence in the 2010s sounded like they had been recorded on the cheapest tape available then left out in the sun for a week to melt. When the band started out, Tim Presley, who had once been a member of The Fall as well as indie rockers Darker My Love, was the only band member, and he recorded their songs in his bedroom, but as the decade progressed he brought in other people and ventured out to recording studios which resulted in more slightly polished, yet still enjoyably weird, albums like 2014's For the Recently Found Innocent. In the last half of the decade, Presley put the band on hold to record solo and with Cate Le Bon as DRINKS before returning in 2018 with Joy, a collaboration with longtime cohort Ty Segall.
Presley began recording his warped pop-psych songs in his bedroom in 2008 and 2009 while still a member of Darker My love. The first White Fence album, a self-titled effort released by Woodsist Records in 2010, was made up of these recordings. For the project's next release, 2011's White Fence Is Growing Faith, the sound and approach didn't change much. Also in 2011, White Fence released a live cassette (Live in L.A.) on Teenage Teardrops and a single (« Harness/The Pool ») for Afterlife Records. Presley must have spent all his free time recording as well, seeing how the first half of 2012 was overrun with White Fence records. Family Perfume, Vol 1 was released in April, Family Perfume Vol 2 was released in May, both by Woodsist, and a collaboration with fellow West Coast garage rocker Ty Segall, Hair, came out in April on Drag City.
The next album was meant to be a collection of older tracks that had yet to see the light of day, but Presley changed his mind partway through and 2013's Cyclops Reap became a batch of his most recently recorded tracks. White Fence weren't just a one-man bedroom project, though; they were able to translate their sound to stage with a live-wire energy. Their first live record, Live in San Francisco, which featured Jack Adams and Sean Presley on guitar, Jared Everett on bass, and Nick Murray on drums, proved this to those unlucky enough to have never seen them live. It was released by Castle Face in late 2013. The next White Fence recording found Presley leaving the bedroom and heading out to Ty Segall's garage, where the two friends recorded For the Recently Found Innocent in 2014 for new label Drag City. Segall and Murray handled the drums, Mikal Cronin played piano on one song, and Presley did everything else as per usual.
Around that time, Presley and Cate Le Bon had become friendly, as both had recently moved to Los Angeles and were admirers of the other's work. She joined the White Fence live band as guitarist and the duo bonded, quickly deciding to work on a new project together. Under the name DRINKS, they recorded an experimental album of off-kilter psych rock called Hermits on Holidays. It was released in August of 2015 on Birth Records. He also branched off in an even more experimental direction, releasing an album of electronic music and weirdness under the name w-x in November of 2015 for Castle Face. Presley continued working with Le Bon, and she produced and arranged the first album, 2016's The Wink, he made under his own name. He reteamed with Le Bon for another DRINKS album, Hippo Lite, in 2018 before bringing back the White Fence name on a record made with Ty Segall. More experimental and weirder than their previous collaboration Hair, Joy was issued by Drag City in mid-2018. »
By Margaret Reges