( Los Angeles , USA /// In The Red Records )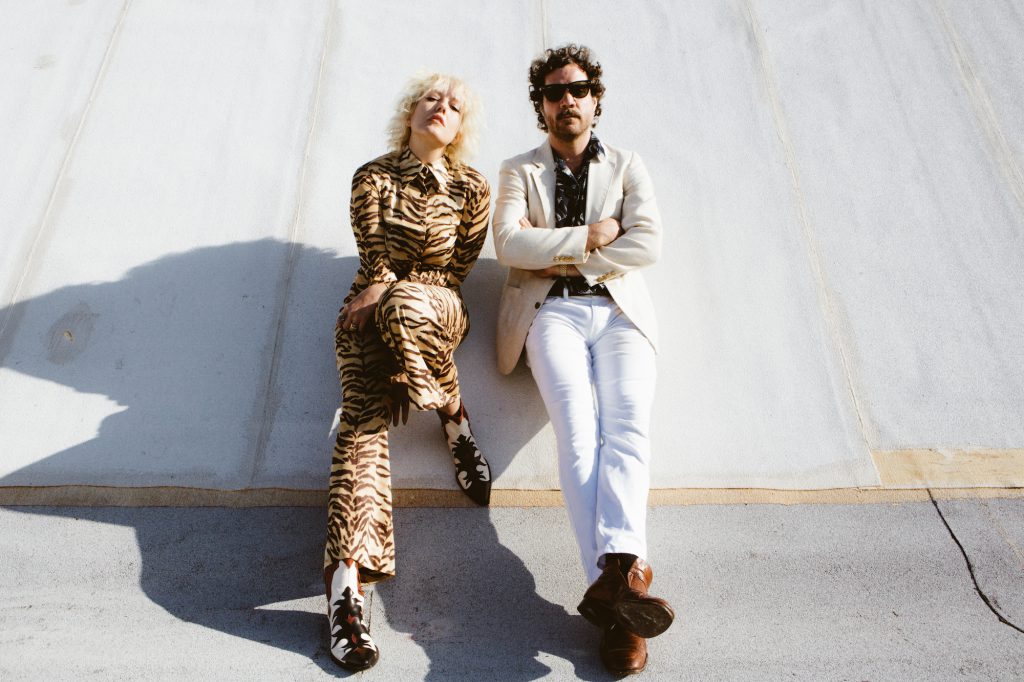 The two people in Warm Drag do specific things. Vashti Windish sings, the way Siouxsie sang power, the way Nico sang allure, the way Patti sang sex. Paul Quattrone makes the noise with two Akai MPC 1000 samplers. Beats that pummel or seduce, usually simultaneously, synths that soar like Morricone or pump like DAF, and gloriously twangy guitars that clang and echo like Duane Eddy spiraling down a k-hole.
A chance reunion in Los Angeles led Quattrone (of Oh Sees and !!!) and Windish to attempt the outlandish ambition of marrying her love for the genre-defying genius of Blondie's 'Parallel Lines' to Quattrone's love of Bomb Squad's production styles. « Warm Drag gives me the chance to blend genres up into a musical milkshake that remains uniform despite all of its parts. I can scream, dance, cry, rage and seduce, all in a single show » Windish explains.
« I basically wanna make Bomb Squad versions of rock n roll songs, » Quattrone says. « It sounds weird but I can hear a common ground where girl groups, dub, harsh noise, minimal synth, repetitious industrial, voodoo percussion, power electronics, black leather jacket rock n roll and DJ Screw-inspired slowing down/pitching down of samples all meet. »
Lyrically, Warm Drag dive head-first into right now, careening from love to the end times, broken hearts to rotting bodies, devastation, lies and emotional self-defense. They have something to say, but they'd never be so gauche as to over-explain.
They've been winning over notoriously-inert Los Angeles audiences just over a year now. An early show caught the eye of Ian Svenonius. « Their cut-up collage of electronic stomp-music embodied everything people were searching for that summer, » he remembers. « There were just two of them but the sound was magnificent. Vashti was a revelation and Paul looked tough and cool and preoccupied in just the right way. »
Warm Drag are the soundtrack to the best night of your life. It probably hasn't happened yet, or maybe it happened in Berlin, in 1980. You won't remember much, but you still have this record and a few bruises to jolt your memory. Sangfroid has never been sexier.