(Los Angeles/ Seattle, USA /// In The Red Records)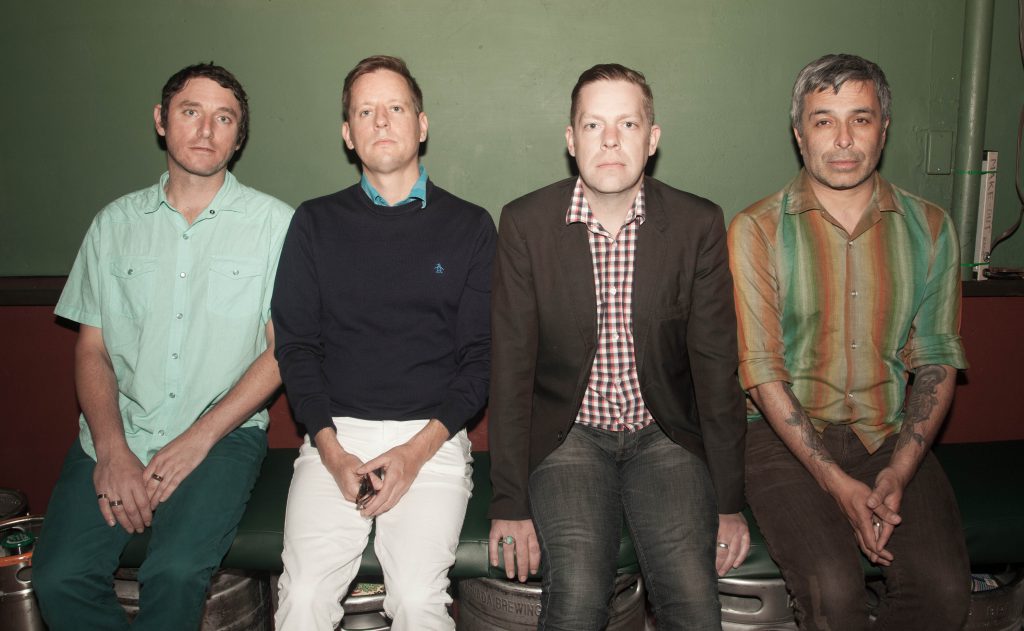 Fittingly born at the dawn of the 21st Century, The Intelligence's brand of art-smarm surf has become a touchstone for with-it rock 'n' roll of the era. Perhaps a surprising assertion, especially considering their primitive and personal origins, but one cemented by the dedication and continual reinvention fostered by main-brain Lars Aldric Finberg. For all their longevity and prolificacy, The Intelligence is a restless, ever-evolving vehicle for Finberg, showcasing his presumably patented knack for sharp pop songwriting that rides waves from both the past and heretofore unknown. Hence the emergence of Vintage Future, the band's latest album.
Finberg has always playfully flashed fangs with The Intelligence, but the hard targeting here makes Vintage Future the most thematically biting offering thus far. Across the record, Finberg combs over relationships, ambitions and his own values for trouble spots and indignities, highlighting his findings and skewering as needed. Jabs at the absurdities of band life have been a focus since The Intelligence's inception, but tunes like "Nocturnal Admissions," "Refuse to Pay the Dues" (a sure-fire cornerstone of any Greatest Hits package assembled) and "Platinum Janitor" confront living in rock 'n' roll with an honesty bordering on the sadistic. Songs like "Sex" and "Whip My Valet" (the band's most singularly aggressive and punk moment ever) manage to be intensely personal ruminations, nervously humorous and all-out rockers simultaneously, all with a wink.
It's precisely that charm coupled with intensity that makes The Intelligence so crave-worthy. Well, that and the copious panic-stabs of guitar. Vintage Future thankfully shows The Intelligence continuing to move in whatever goddamn direction they want, keeping it permanently casual in this inhuman Business That We Call Show. Is there any better way?