Prettiest Eyes
( Los Angeles , USA // Castle Face Records )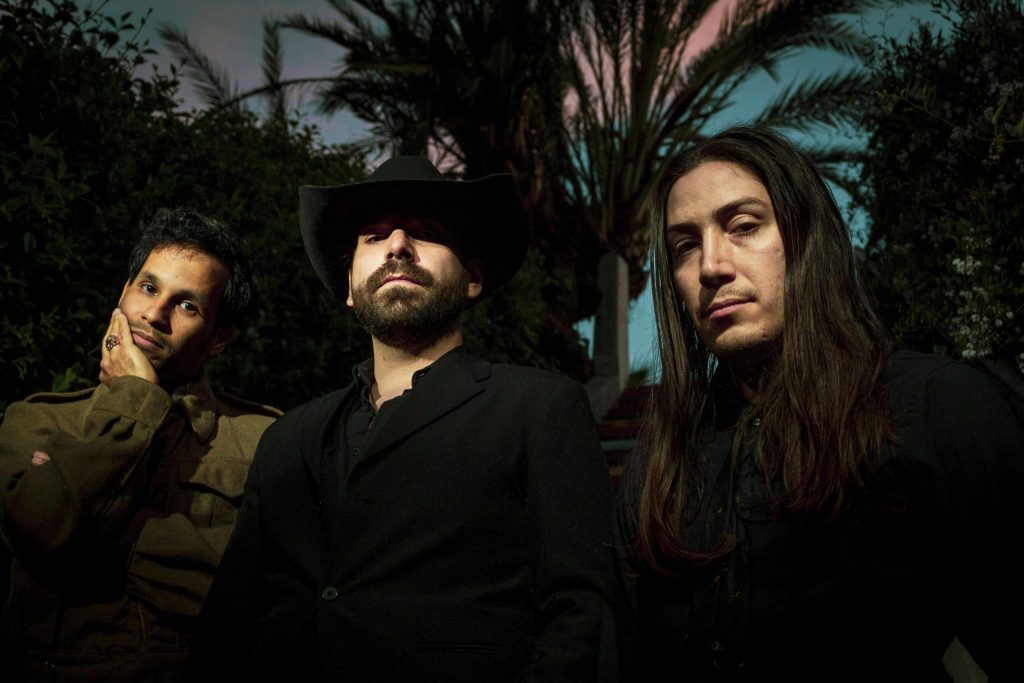 Prettiest Eyes operates as a three piece. Members Pachy (Drums & Vocals) and Marcos (Bass) from San Juan, Puerto Rico met Paco Casanova (Keyboards & Electronics) from Juarez, Mexico and decided to form the second phase of the band after the original keyboardist Love Juice decided to leave the group shortly after its initial emergence.
Based in Los Angeles, California the band crafts a notoriously popular live show that blends elements of Psych-Punk, Noise, Krautrock and Industrial with a solid blues-based backbone. The end result is loaded with razor-sharp elements and buzzing keyboards processed through effect pedals for an excruciating crunch.
John Dwyer said :  » "Very pleased to be working with these boys…
I first saw them ages ago at the Sattelite and they were cake-takers that night…now, they are stronger and weirder than ever.
I couldn't believe this new batch of tunes and their bananas-energy live show and, their fans are hard-core heads, just a soup of dance and mouths agog brutal, fractured, pogoing beats played by Pachy, also the singer, belching out vocal smoke rings in the laser light above the din they are flat out commands, militaristic in their delivery and yet catchy, like you like em Marcos, an extro-sensual bassist who climbs inside of your mind-clothes while grinding out aggressively greasy throbs and pulls and Paco, the keyboardist who at times plays reeling wailing lines that could be mistaken for a number of other instruments… and the hair on this dude ..
I have a hard time remembering how nice his face is offstage, all you can see is a whip wigging out they are captivating, they are odd, they make strange and interesting choices…futuristic and yet drawn from the same sonic sludge that all mankind derives from they live and breathe early Los Angeles punk vibes while still innovating at every turn there is electricity in this sound , they simply rule and what a pleasure to hear the album doesn't stray far from what makes them just melt it in person recorded perfectly to harness the animal on a nice inanimate slab of plastic you can take home for fans of Screamers, Suicide, Chrome, and yes, a hint of a down unda Birthday Party" .