Osees
(Los Angeles, USA // Castle Face Records)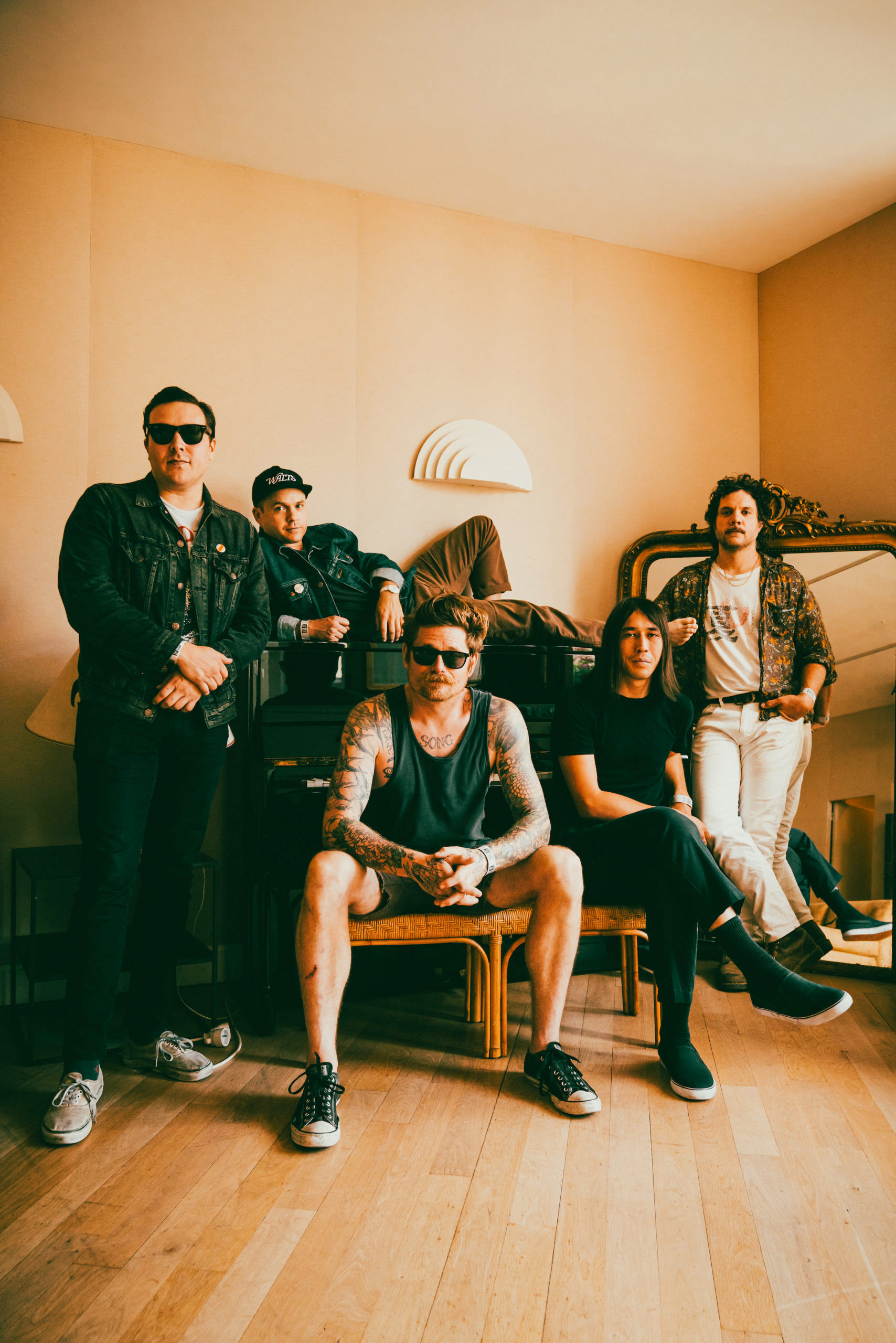 Led by the hyperactive John Dwyer, Thee Oh Sees is probably one of the most prolific rock band of its generation. More than 20 studio albums, a solid reputation on stage, THE reference in terms of garage rock music. Dwyer is also one of the founder of the Californian record label : Castle Face Records. The story goes that the origin of the label name comes from a nickname of a friend of Dwyer, petrified by a joint too powerful and whose mouth was gaping, such as the door of a drawbridge.
John Dwyer settled down in San Francisco in his twenties. There, he created several bands as Pink & Brown, The Hospitals and after that, the famous Coachwhips : an aggressive and raw punk band. The band projects kept changing since its creation in 1997. First a freak folk solo project, it drifted gradually to a garage sound with the constitution of a proper rock band (Brigid Dawson, Petey Dammit and Mike Shoun) around 2007. Acclaimed for their impressive punchy performances, Thee Oh Sees played and toured until 2013 before their first break. Around 2014, John Dwyer makes experimentations with his new project Damaged Bug : an interesting mixture of electronic and noise music.
Regarding Thee Oh Sees, the band reappears with new musicians on stage, including two drummers simultaneously. Since, Dan Rincon and Ryan Moutinho pound their instruments, play almost identical to the same shots, rolling close, which adds power. What a surge of energy ! This new rhythmic settings became quickly their hallmark. New formation includes Timothy Hellman on the bass, the two drummers and John Dwyer as a frontman.
After Mutilator Defeated At Last, the band took a new turn, more Krautrock. Nothing surprising when you know Dwyer is a huge fan of German Krautrock bands such as Can, Neu! or La Düsseldorf. In 2016, two albums have been released : A Weird Exits and An Odd Entrances. One year later, Ryan Moutinho leaves the band to be replaced by Paul Quattrone (!!!, Warm Drag).
Under the new name « Oh Sees », the Californian band launched Orc (2017) a powerful garage- rock release. Meanwhile, John Dwyer and Brigid Dawson worked again together as OCS for the album Memory of a Cut off Head.
Prog- and metal-influenced Smote Reverser is out in August of 2018, an efficient record with a scary cover. Slight modification on stage with the addition of keyboardist Tomas Dolas from Mr. Elevator and the Brain Hotel.
The band kept up a steady rate of live shows throughout the next year, and Castle Face reissued two of the group's early lo-fi releases (The Cool Death of the Island Raiders and Graveblockers). They also found time to record Face Stabber, an expansively trippy album that added more electronic and free jazz elements to their already full sound that was issued in August 2019.
After releases by Dwyer's Damaged Bug project and free jazz band Bent Arcana — both of which had appearances by Oh Sees bandmates –Osees (note the slight alteration of the name) returned in late 2020 with Protean Threat, a more aggressive, punk-influenced album that boiled their prog and jazz leanings into smaller portions.
Just in case anyone accused Dwyer of slacking, he rounded out the year by releasing Panther Rotate, an album made from drastic remixes of songs from Protean Threat, electronic excursions, field recordings, and a sideways cover of a song by Alice Cooper's early garage band the Spiders.