(Washington DC, USA // In The Red Records)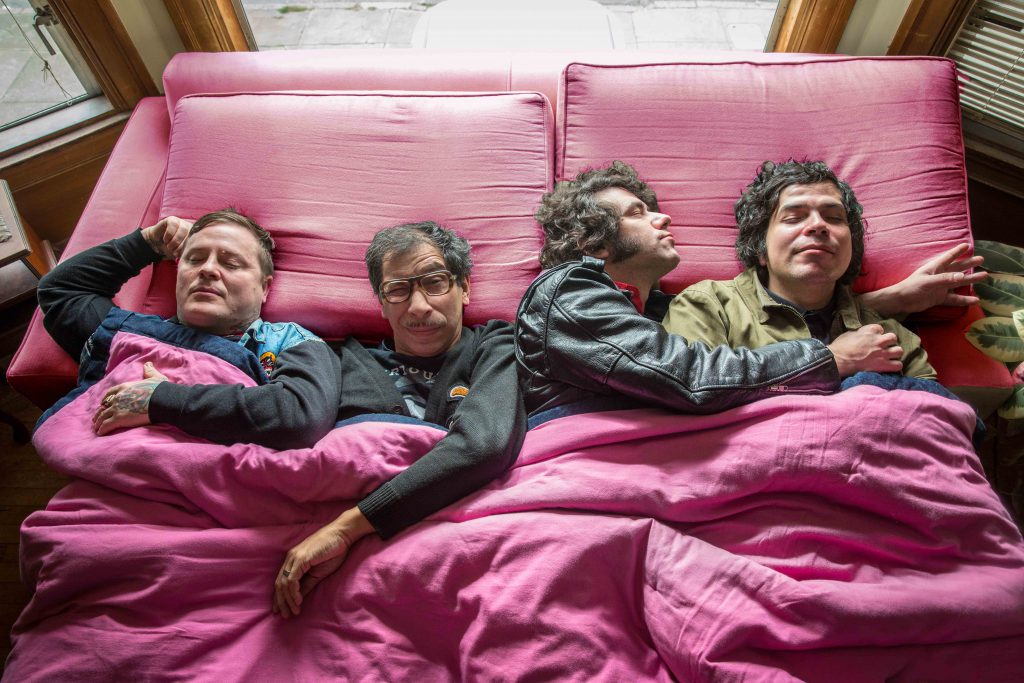 Kid Congo and The Pink Monkey Birds fourth and strongest album yet for In The Red Records, "La Araña Es La Vida" summons the Mexican muse of The Great Spider Goddess of Teoticuhan who sprouts hallucinogenic morning glories and protects the underworld, or in Kid's eyes, the world of underground music. Recorded at The Harveyville High School gym in Kansas, Guitar slinger and singer, the legendary Kid Congo Powers (The Gun Club, The Cramps, Nick Cave and The Bad Seeds), bassist Kiki Solis (Knife in The Water, Rhythm of Black Lines), drummer Ron Miller (Switch Hitter, Up The Academy) are joined by Chicano, Mosrite playing guitarist Mark Cisneros (Medications, Deathfix) on this self produced ball of wax.
"La Araña Es La Vida" rocks n rolls it's way thru a planet of Glamazons (Psychic Future), blisters with the tricks of a "Magic Machine" then gets to work out a low rider groove on "Chicano Studies." Tales of gender bending, disembodied heads, gente from La Puente and even a TCB era Elvis inspired rave up on "Karate Monkey" is merely a smatter of the magic on this platter.
The world is a wild and wooly place and with "La Araña" Kid Congo & The Pink Monkey Birds will continue to mirror it. Orale! Living La Vida Araña!