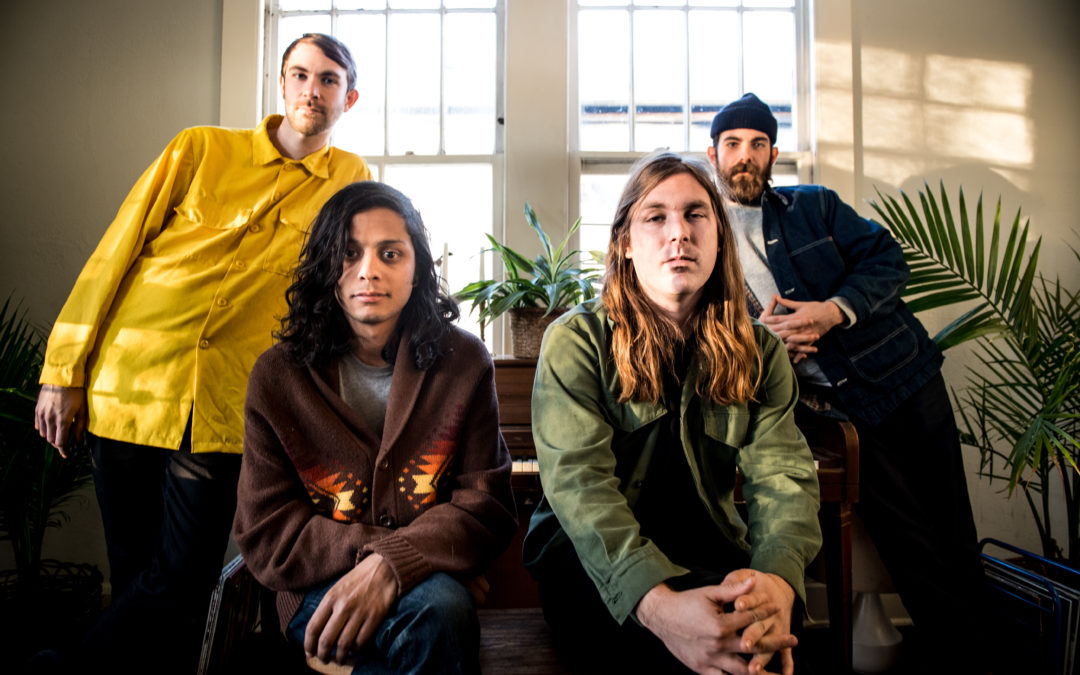 Stoked to announce Silver Synthetic Europe & UK Tour 2022, amazing newcomer from Third Man Records !
Dates and artwork below, tickets ailable : HERE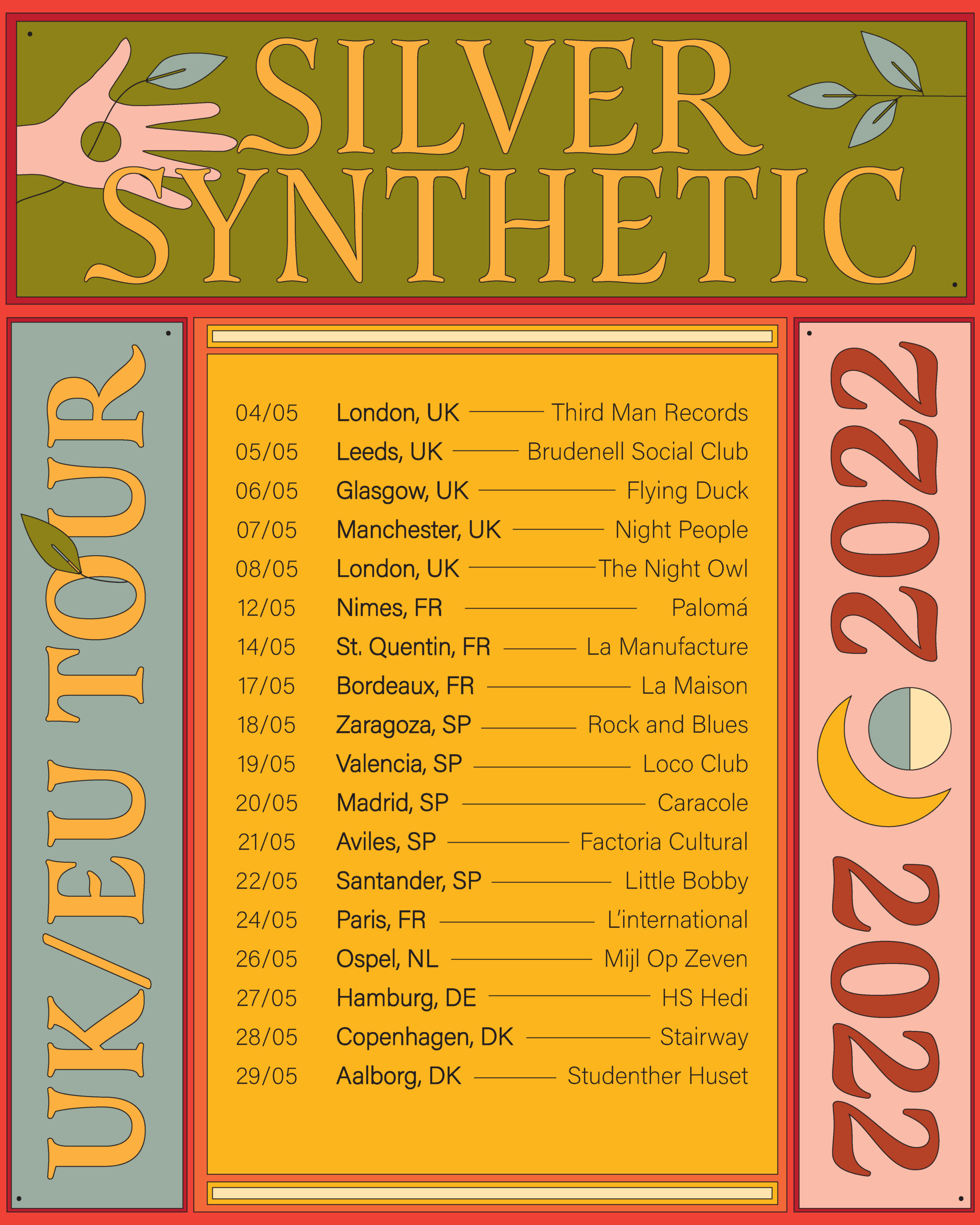 King Khan Unlimited is the latest pnuk band project of Canada's wildest monarch King Khan. They are set to release their brand new album, Opiate Them Asses, on January 29 via Bargain Bin Records.
Featuring his majesty's dream line up of Bordeaux's finest rock'n'roll lifers, The Magnetix and Fredovitch (from King Khan & The Shrines), King Khan Unlimited's new slab of punk rock is chock full of stinging social critique delivered with wit and a wry smile. Their first single "Pigment of Your Imagination" tackles the complicated topic of pigment as related to the tidal wave of racism all over the world. "Pigment of Your Imagination" also features Eamon Sandwith from The Chats professing his love for, uh, Shea Butter amongst other things…
A few words from His Majesty: "Here comes King Khan's first offering off of the new King Khan Unlimited Opiate Them Asses LP! 'Pigment of Your Imagination' is a song about the fragile world we live in and how something as common as the pigment of our skin has separated the world and fuelled the ignorant agendas of the old boys network that has its hands on the throat of justice, peace and liberty for all creatures on this planet. It's pure rock n' roll with a twist of consciousness and a very special appearance from Eamon from The Chats admitting his profound love for body oils and soft jazz…"
King Khan's brand new incarnation is not simply a "slab of pure punk rock mayhem". Their new album Opiate Them Asses addresses a smorgasbord of topics ranging from Vice President Mike Pence's affinity for Gay Conversion through electrocution, the plague of Narcissism rotting the fabric of humanity, Al Capone's Syphilis, the King's problem of occasional bedwetting and the evils of Monsanto. King Khan not only shares his very poignant social criticisms but he wraps them around a very solid foundation of classic punk influenced by The Ramones, Dead Boys and Electric Eels.
Lately King Khan has teamed up with Malik Rahim, founding member of the Black Panther Party Louisiana Chapter and they have started the Just Insulin Initiative to build the Just Insulin House which will be a community centre in Algiers, New Orleans, where they will provide diabetes education alongside the doctors and healthcare professionals from the New Orleans Chapter of the Social Medecine Consortium. King Khan is also raising money reading his Black Power Tarot Cards and selling t-shirts for this cause.
Opiate Them Asses is not just a fun album, it's a call to arms to the whole world and a plea for global solidarity towards the suffering. Not only does it 'Opiate' your mind, but also informs your ass to follow.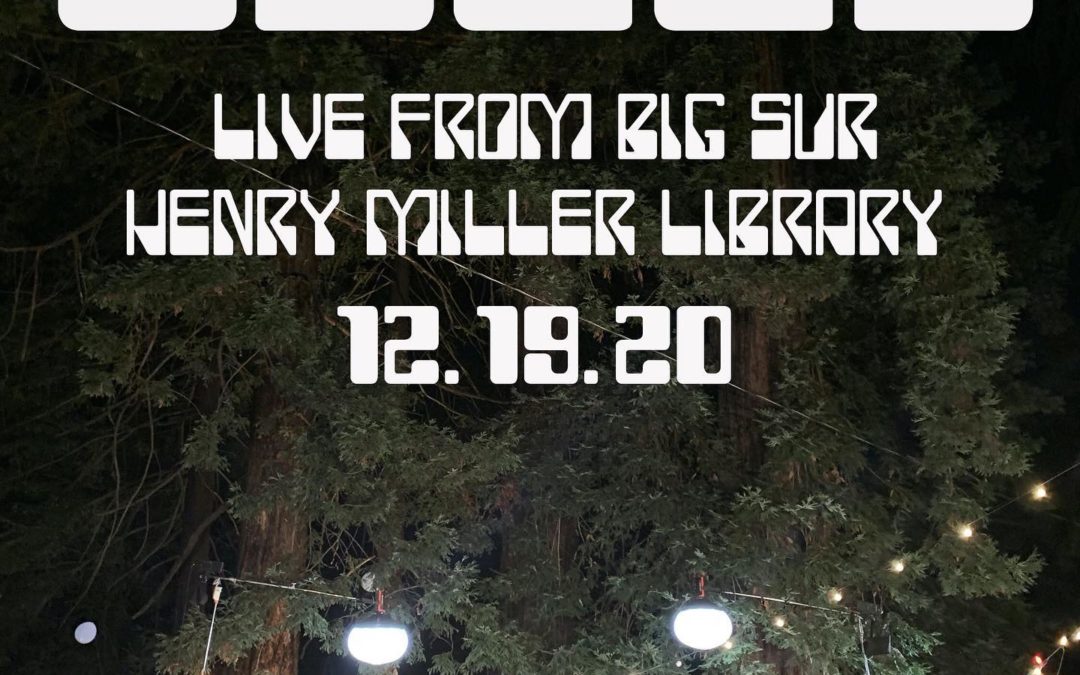 LISTEN/WATCH & SHARE (MEANT TO BE LISTENED TO LOUD ON SPEAKERS): 
Osees – "Voice In The Mirror" LIVE
YouTube
WATCH & SHARE: Osees – "Scramble Experiment"
Watch
LISTEN & SHARE: Osees – "Don't Blow Your Experiment"
Stream
WATCH & SHARE: Osees – "Red Study"
Watch
CATCH OSEES LIVE AT THE HENRY MILLER LIBRARY BIG SUR
Premieres Saturday, Dec 19th
Presented by Panache & (((folkYEAH!)))
Tickets + merch bundles & info here.
In addition to tickets to the streaming show, you can grab a download of the session, + limited edition full color hand screened poster designed & signed by John Dwyer, and t-shirts with art by Joe Roberts, available exclusively as part of the stream. You can also grab a package that includes all that + a copy of the band's new album, Panther Rotate signed by John Dwyer!
TICKET OPTIONS
$3.98 | stream ticket
$9.98 | stream + WAV + 320 KBPS MP3 download
ADD-ONS
$24.98 | t-shirt
$39.98 | poster
$59.98 | t-shirt + poster
$100 |  shirt, poster  + LP, both signed by John Dwyer
T-shirts and posters are limited editions only available as part of the stream!
Posters are full color, hand screened. Designed and signed by John Dwyer
T-shirts are full color, hand screened, designed by Joe Roberts
Panther Rotate LP is black vinyl, signed by John Dwyer
WATCHING THE STREAM
You'll receive an email or text alert to remind you to tune in.
The chat window opens 15 minutes before the show, come by, test your viewing experience and say hello.
To watch from your TV or other device, check out this FAQ
Can't make the show time? No worries, the stream will be available to watch at any time you prefer until Jan 1 at midnight PT! And you can rewatch as many times as you like too.
DOWNLOADS & SHIPPING
Downloads will be delivered within 24 hours of the stream to your email.
All orders will be shipped from our warehouse.
Customers will receive a shipping notification and tracking number when items ship, sent to the email used for purchase.
BROUGHT TO YOU BY PANACHE & (((folkYEAH!)))
Panache & (((folkYEAH!))) have joined forces during this pandemic to bring you the music you love in a crucial time when we all need to stay positive and forge ahead.