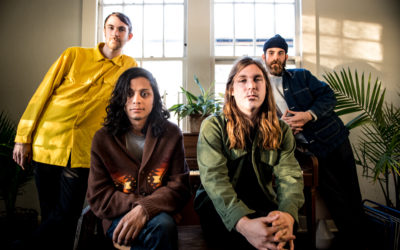 Silver Synthetic joins U-Turn roster !  By the time the band played its first gig in late 2018 at the opening of Nola's ManRay Records, the songs...
King Khan Unlimited is the latest pnuk band project of Canada's wildest monarch King...
Due to Covid-19 restrictions, FUZZ 2021 european tour has been cancelled. However,...
LISTEN/WATCH & SHARE (MEANT TO BE LISTENED TO LOUD ON SPEAKERS):  Osees - "Voice In...